Since 1969
Quality HVAC Repair & Replacement
We know that your home comfort begins with high quality equipment, that's why we proudly install American Standard Heating & Air Conditioning equipment. We have earned the distinguishing mark as top Customer Care Dealer and are proud to have won the Distinguished Dealer award several years in a row.
We know that repairing your existing equipment is very important to many of our customers And that's why we service and repair all makes and models of heating and air conditioning equipment.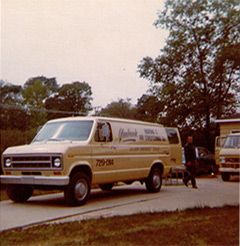 Our Promise
Glenview Indoor Air Quality Services
We want the air you breathe to be clean and appropriately humidified, that's why we offer our Indoor Air Quality Service. We all know that air pollution is a serious problem, but did you know that it's especially prevalent inside of your home!
The EPA has named indoor air pollution as one of the top 5 environmental risks to public health. The EPA also reports that indoor air can be up to one hundred times more polluted than the air outside.
serving the northshore
Chicagoland Service Area