Furnaces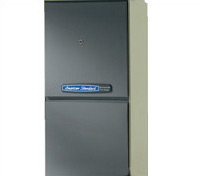 American Standard Furnaces
A higher standard of comfort in your home begins with a higher standard of efficiency and reliability from an American Standard furnace. The same craftsmanship goes into every American Standard furnace made. No matter if it's our high quality Platinum Series, our reliable and efficient Gold Series, or the durable Silver Series. American Standard will give you a higher standard of performance and deliver a higher standard of comfort to your home.
Boilers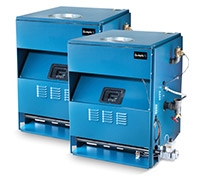 Dunkirk Boilers
Hard work and dedication by skilled employees have made Dunkirk one of today's top boiler manufacturers. From the beginning, Dunkirk Boilers' main priority has been to serve their customers' needs and to provide them with dependable home heating products. That commitment, still true today, is evident in all of Durkirk's products.
Air Conditioners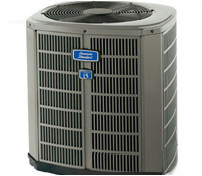 American Standard Air Conditioners
American Standard air conditioners range in efficiency from 13 to 20 SEER. These is among the highest efficiency ratings in the industry. At American Standard Heating & Air Conditioning, they strive to deliver the comfort you and your family expect. No matter if it's our top notch Platinum Series, the reliably efficient Gold Series, or the hardworking and durable Silver Series, rest assured knowing you'll get the same commitment to high quality craftsmanship from every air conditioner that bears the American Standard name. After all, you can't have a higher standard of comfort without first having a higher standard of quality.
Air Cleaners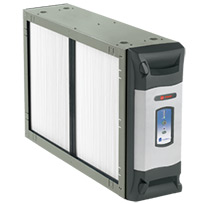 American Standard AccuClean Air Cleaner
American Standard has been finding new ways to deliver whole-home comfort to your family for over 100 years. When it comes to providing that comfort, temperature is only one piece of the puzzle. The fact is, indoor air quality plays a key role. Today's homes are better insulated, tightly sealed and use less energy. Unfortunately, this also seals in humidity, dust and other indoor pollutants. In many cases, the quality of air inside a home can be worse than it is outdoors.The American Standard AccuClean is the most effective whole-home air filtration system on the market. Since it removes up to 99.98% of allergens from the filtered air and catches particles down to .1 micron in size, AccuClean is 100 more times more effective than a standard one-inch throwaway filter.
Humidifiers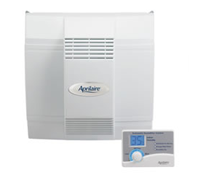 Aprilaire Humidifiers
Aprilaire Whole-House Humidifiers were introduced in 1954 as the first evaporative, flow-through design humidifiers. Since then, Aprilaire Humidifiers have been imitated, but never duplicated. They continue to lead the way in whole-house humidification systems. And only Aprilaire offers fully Automatic Digital Humidifier Control to monitor outdoor temperature and indoor humidity levels while providing convenient troubleshooting and maintenance reminders.
Water Heaters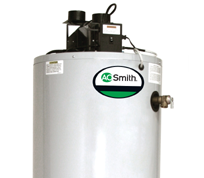 A.O. Smith Water Heaters
A.O. Smith is one of the leading manufacturers of residential water heating equipment. They offer a comprehensive product line featuring the best known brands in North America. For 70 years, A.O. Smith has provided innovative solutions for your water heating needs. A.O. Smith delivers hot water to residential customers in over 60 countries.A.O. Smith offers a large selection of gas and electric water heater models from their innovative high efficiency designs to their standard energy-efficient units. Models are available in 6 and 10 year warranties and a variety of gallon capacities.
Sump Pumps & Backup Sump Pumps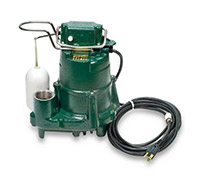 Your sump pump is there to help keep your basement dry during our big Chicagoland storms. Our team at Glenbrook installs and repairs sump pump equipment to keep you dry during the wettest part of the season. We also offer an incredible line of back-up sump pumps from Zoeller that give you the peace of mind you need, with their time-tested components. These back-up sump pumps are highly efficient, can be installed free-standing, and are hand built and tested in the USA.
Thermostats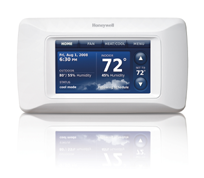 Thermostats
At Glenbrook we want to offer our customers a variety of choices when it comes to home comfort, so their system can be tailored to their needs. We provide Honeywell and Nexia thermostats as well as wireless options as well, to meet all of your potential needs.
Honeywell thermostats are the number one choice for homeowners. They are the most trusted and recognized name in home comfort. Contractors, homeowners, and building owners have made Honeywell the world's number one thermostat choice for many reasons. Honeywell thermostats are easy use use, precision accuracy and attractive design all help make Honeywell the most trusted thermostat name. From the award-winning VisionPRO® to the new full-color Prestige® IAQ 2.0 that works seamlessly with Honeywell RedLINK™ solutions, you can count on Honeywell's commitment to innovation and technology to keep you on the leading edge. Choose Honeywell for a full line of quality thermostats to meet the needs of every residential and light commercial application, budget and customer.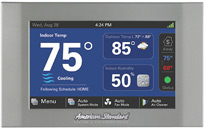 Nexia thermostats have been leading the way in innovation in home thermostats. Nexia has made it easy to be in the know and in control of your home, especially your home comfort system. With their all-in-one app, Nexia streamlines the way you manage your day. Their thermostat platform has been widely adopted by Trane and American standard.
Wireless thermostats are gaining ground in many of our customers' homes and there is good reason why! From simple programming, to voice control, the wireless thermostats are changing the way that our customers can interact with their home comfort systems. The smart thermostats can allow you to change your home's temperature with a click of a button on your smart phone. They go beyond that with thermostat learning – they actually begin to learn your heating/cooling cycles and can optimize to deliver the right temperatures at the right time!