Call our team of experts
847-729-0114
HVAC Specials
At Glenbrook Heating & Air Conditioning, we've been treating you like family since 1969. We know that means offering competitive specials on our services. We offer different specials throughout the year on our services, check out our current ones below.
Our Current Specials
Save Today With Our Specials
25
Service Call*
*$25 Off Service call for repair service only. 1 coupon per customer.
refer a friend and receive A corner bakery or panera gift card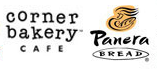 *Gift card will be sent once referral service has been completed.
FINANCING
*Financing provided by Wells Fargo Financial National Bank with approved credit.
We have teamed up with Wells Fargo to offer a variety of flexible options for financing your new system with approved credit. That way, you can invest in your home's comfort or respond to an unexpected heating and cooling need without breaking your monthly budget.With financing from Wells Fargo, you'll enjoy convenient monthly payments. Plus, by taking advantage of special financing, you won't use up your existing funding sources, like a home equity line of credit, credit card or bank account. They'll still be available when you need them.
Please Click Here to apply and find out which Wells Fargo financing options are available to you, or to learn about special financing promotions.
**The Wells Fargo Home Projects credit card is issued by Wells Fargo Financial National Bank, an Equal Housing Lender. Special terms apply to qualifying purchases charged with approved credit. The special terms APR will continue to apply until all qualifying purchases are paid in full. The monthly payment for this purchase will be the amount that will pay for the purchase in full in equal payments during the promotional (special terms) period. The APR for Purchases will apply to certain fees such as a late payment fee or if you use the card for other transactions. For new accounts, the APR for Purchases is 28.99%. If you are charged interest in any billing cycle, the minimum interest charge will be $1.00. This information is accurate as of 01/06/2017 and is subject to change. For current information, call us at 1-800-431-5921. Offer expires [12/31/2017].
Call Us Today!
If you need service now, give us a call at 847-729-0114. Our high quality customer care team is here to make sure that your home gets right back to a comfortable temperature.
Get a Free Estimate Today!
What Our Customers Are Saying
Dear Brad,

This is to thank you for your quick installation of my new water heater. It means a lot to me. You and your dad should be commended for your prompt and business-like way of conducting your business. I made the initial call to Fred…

- Betty H. (Glenview)

Fred and Brad,

Thank you so much for your prompt attention.

- Marla S. (Glenview)

Dear Brad,

Thank you for the beautiful job you did in the basement! I really appreciate the thoroughness and care by which you put the whole thing together! It is always a pleasure to do business with you and your dad. Please send regards to him.…

- Terry B. (Glenview)

Dear Fred and Brad,

Thank you very much for your fast response to my air conditioning problem. Brad was a genius—in a very short time he identified the problem, corrected it, and was on his way. I appreciate your service and fine work.

- June K. (Glenview)

Brad,

Thanks for stopping over on Saturday to check by boiler during the deep freeze. You're the best!

- Monika

Fred, Brad and Jill,

Thank you for such wonderful service. You all have been so helpful. The installation was flawless and we love how well the furnace works. What a difference! See you in the spring for our annual cleaning.

- George and Ginny H. (Northbrook)

Dear Brad,

Thank you for a job well done. See you in the winter.

- Behrooz Z. (Northfield)

Dear Brad,

Thanks so much for your prompt service. I really appreciate it.

- Sally K. (Wilmette)

Thank you for the quick service.

- Alice M. (Skokie)

Thank you Brad for your tidy job of putting in the humidifier.

- Susie