Call our team of experts
847-729-0114
Air Conditioners
Improve Your Home Efficiency With a New Air Conditioner
So much wonderful technology goes into today's air conditioners. When we install a new air conditioner for your home, you can expect great energy savings compared to older equipment.
You can also enjoy quieter operation and exciting features that improve your comfort and air quality. Whether you want a simple and efficient unit or a premium model with all the latest smart technology, we make sure you get the best HVAC products with a top-quality installation.
For more info about new air conditioner installation in Chicago's North Shore area, contact us online or call 847-729-0114.
American Standard Air Conditioners from Glenbrook
We install American Standard air conditioners that stack up favorably against the competition for each price point and efficiency rating. American Standard air conditioners feature durable aluminum Spine Fin™ coils, Duration™ compressors, and Nexia Bridge smart home compatibility.
American Standard air conditioners come with 10+ year limited warranties for the key components, along with the peace of mind that comes with an authorized installation.
Here are highlights from the air conditioners we install, and there are more options for efficiency ratings and cooling capacity for each tier.
AccuComfort Variable Speed Platinum 20 Air Conditioner by American Standard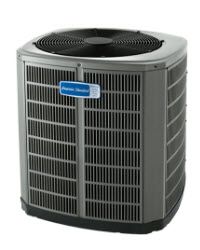 Up to 22 SEER (among the most energy-efficient on the market)
AccuComfort variable speed technology for consistent, custom cooling temperatures
Quiet technology that is 4 decibels softer than the competition
AccuClean air filtration technology
Smart home ready with Nexia Bridge compatibility
Gold 17 Air Conditioner by American Standard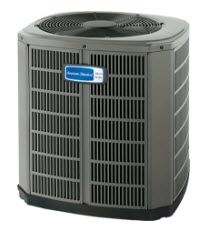 Up to 18 SEER (save an average of 50% per year compared to 10 SEER)
Multi-stage cooling that runs at its most efficient capacity depending on outdoor temperatures
Eco-friendly refrigerant
Quiet operation
Humidity control features
American Standard Silver 16 Air Conditioner by American Standard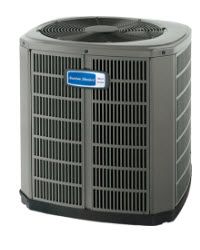 Up to 17 SEER
Single-stage cooling
Eco-friendly refrigerant
Same reliable high-performance technology including Spine Fin Coil and Duration Compressor
Air Conditioner Installation & Replacement in the North Shore
Glenbrook Heating & Air Conditioning is an authorized installer as an American Standard Customer Care Dealer. We have also earned the brand's prestigious Excellence Award. For you, this means you can trust our team to provide the highest level of expertise for product selection and sizing, installation quality, and customer service.
Since 1969, we have been treating our customers like family for every HVAC installation and service that we perform. Choosing a new air conditioner represents an important decision for your family. We make the process as simple as possible with friendly service, expert advice, and a high-quality installation to get you the most out of your air conditioning investment.
Free Estimates for Air Conditioner Installation
Explore your AmericanStandardAir options for quiet and efficient air conditioners, such as the American Standard Silver 16, and get advice from a North Shore HVAC company you can trust for great service.
Request a free American Standard estimate or call 847-729-0114 for a free quote for an air conditioner installation or replacement in the Glenview, Illinois area.